Joint Solutions Program
About Us
Joint Solutions at Montefiore New Rochelle offers the full spectrum of orthopaedic treatments to eliminate discomfort and restore movement and function. Available therapies range from more conservative, nonsurgical treatments to complicated joint replacements and other procedures using the most sophisticated and complex techniques.
Our long-standing reputation for clinical excellence and compassionate, patient-centered care has made us a leader in orthopaedic care in southern Westchester and a recipient of the distinguished Gold Seal of Approval from The Joint Commission as a certified Center of Excellence in both hip and knee replacement.
As proud as we are of our distinguished record, we are most excited about our ability to help our patients once again become actively engaged in life and the athletic pursuits that they love—be it golfing, gardening, jogging, skiing or tennis.

Our goal is to return you to return to pain-free mobility as soon as possible, with a treatment plan tailored to your specific needs. We provide personalized, comprehensive treatment options for multiple conditions affecting the hip, knee, shoulder and ankle, including:
Osteoarthritis
Rheumatoid arthritis
Post-traumatic arthritis
Sports injuries
Fractures and other injuries
Trauma
Damaged rotator cuff
Congenital problems of the joints
Bone and joint infections
Unique, Comprehensive In-Patient Experience
Should you require joint replacement, we have designed a highly personalized and multifaceted program that ensures consistent, coordinated care.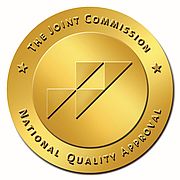 Montefiore New Rochelle is home to a special unit only for joint replacement patients, staffed by highly trained nurses, therapists and technicians. Our inpatient team has been handpicked for their positive attitudes, motivational skills and desire to provide outstanding service.
We encourage a collaborative approach. Family members participate in group activities and meals, and provide exercise and therapy in a group setting, so that patients can encourage, support—and even befriend—one another on the road to recovery. At Joint Solutions, we strongly believe that all of this enhances the healing process.
We have created an open and nurturing environment geared to make you feel at ease and well attended to by clinicians who are here to listen and do everything possible to create the best possible treatment plan for you.
Want more information about orthopaedic surgery at Montefiore New Rochelle?
We invite you to learn more about the services and treatments we provide, explore our many resources, and meet the highly trained members of our team.
Still have questions? Please contact us at 914-365-3981 for assistance. We look forward to hearing from you.