Bariatric Surgery Program at Montefiore New Rochelle
Obesity is a complex, chronic disease that for most people sabotages both their health and self-esteem. Many who struggle with severe obesity spend years combating an endless and ultimately fruitless rollercoaster of diets followed by weight gain.
The Bariatric Surgery Program at Montefiore New Rochelle can help.
We offer a highly respected, innovative, multidisciplinary approach to treat both obesity and the related health problems that it can cause. In all instances, our focus is on providing those who entrust us with their health a superior quality of care and excellent outcomes.
Unparalleled Experience, Expertise and Understanding
Our exceptional team of doctors, nurses and nutritionists has helped countless patients lose weight, keep it off and go on to a healthier lifestyle. The surgeons who are a part of your program, all pioneers in the field, have performed more than 1,200 bariatric procedures. We perform the most advanced bariatric procedures, including: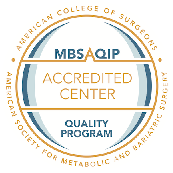 The Sleeve Gastrectomy. Often called "The Sleeve," this surgery entails removing approximately 80% of the stomach. The new stomach pouch holds considerably less food, which reduces the amount of calories consumed.
The Gastric Bypass/Roux-En-Y. This operation also creates a considerably smaller stomach pouch cutting the number of calories ingested. The rerouting of the food stream produces changes in gut hormones that promote satiety, suppress hunger and reverse a mechanism by which obesity induces type 2 diabetes.

Adjustable Gastric Band. Often referred to as "The Band," this procedure involves an inflatable band that is placed around the upper portion of the stomach, creating a small stomach pouch above the band. You will feel full and satisfied after eating just a small amount of food.

Revisional Surgery. We are also leaders in revisional surgery for patients who have experienced post-surgical weight gain, as well as those who have encountered complications.
We specialize in laparoscopic surgery, which results in smaller incisions, less pain and faster recovery time.
Wondering if bariatric surgery is right for you?
We invite you to learn more about the procedure and our team of experts. If you still have questions, please consider attending one of our FREE seminars for additional information.